Parent Satisfaction with Child's Education Using eSchool Software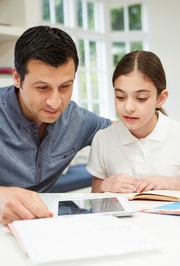 Parent satisfaction with the education of their child is an important issue. There are a lot of competitions in the educational environment that relate to the government's standards for the best career and school choice. In both rural and urban communities, 64 percent of parents say they are satisfied with the quality of education because of a good administration in school.
A good administration in school depends on the teacher's capacity, standard curriculum, school environment, physical facilities, technology pieces of equipment, and communication with parents about the progress of children.
A successful school only runs because of good administration and teaching practices. While good teaching and learning are decisive, the administration is a key factor in providing a good education that encompasses the whole child.
A good administration and operations support an education that goes well beyond imparting knowledge. A good administration in school is only possible because of the use of technology. Because school administrative problems could be difficult to resolve when they work manually. So the school uses the best school management systems to resolve issues and save time which helps to make the education quality better.
But we consider our blog heading now. So, I will discuss here step by step how the eschool software with parent mobile app helps the parents to satisfy with the education of their child.
eSchool software with parent mobile app 
eSchool software with a parent mobile app beside the Web Portal automates all school activities and provides a communication path between the schools, teachers, and parents. The advanced notification functionality of the eSchool mobile app informs end-users of any updates regarding new homework, exam results, and upcoming events.
Notifications
Child  Profiles
Attendance & Leaves, request Leave
Timetable
Daily Homework
Notices & Alerts
Fee Vouchers
Exam Results
Blog
Request changes
eSchool Parent app features 
Alerts and  notifications 
Parents will receive many notifications for any actions from school administration e.g fee receiving, homework, and exam results. This app will notify also parents before the due date for fee pendings, events, planned tasks, and parent meetings.
Attendance and leave
A parent can find attendance and leave reports about their child monthly-wise. This app will also show the current percentage of attendance and attendance view for every day to see class-wise attendance too.
Fee vouchers 
A parent can view the fees summary including paid and remaining installments, payment statement, and Fee voucher using the eSchool parent mobile app on phone.
Daily homework
A parent can see the daily homework with notifications  for their child at the eschool mobile app
Timetable
A parent can view the timetable on the phone anytime. Any changes in the timetable will be notified immediately to the parent via a mobile app.
Exam results
This eSchool app helps the parent to view and receive all important alerts and notifications of exam results on the phone.
Conclusion
As time changes, the expectations of the parent have increased a lot for the education of their child.  The parents of the 21st  century are looking forward to choosing the best school which would promise them, a good quality education, a happy environment in school and their child's safety.  Most importantly, they want to connect with teachers directly for feedback daily to find the potential in the children and drive them accordingly to make them outstanding and self-confident in the future. It is reasonable having such expectations of a parent can be fulfilled with technology advancements.
Eventually, Sw3 Solutions has introduced an eSchool software in search of fulfilling the expectations of parents. We believe, this school management system will bring a lot of fruitful benefits to the parents and will make them say, " oh yes! This is the one we are using for the satisfaction of their child's education ".