The Importance of Age-Appropriate Play Equipment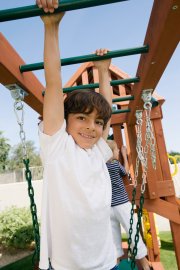 A playground is an important part of a child's life. When we think of a playground, we imagine one that's packed with kids of different shapes and sizes as well as abilities and physical activity levels. To handle such a broad user base, playgrounds need to introduce appropriate play structures that attract and engage children with different capabilities.
Children of different ages have vastly diverse physical, cognitive, and social skills. As you may imagine, preschoolers will need very different playground equipment than preteens. The guidelines for age-appropriate play equipment are clearly stated in the Consumer Product Safety Commission's Handbook on Public Playground Safety. The idea behind separate play equipment is to make the environment more secure, entertaining and stimulating.
What is an Age-Appropriate Playground?
The style of play kids enjoy evolves as they get older. Age-appropriate play activities allow children to better express and enjoy themselves. It also encourages them to push and test their bounds. On the other hand, when children are forced to play with equipment that may be too complex for them, it can result in injuries.
Specialized play equipment providers need to find the perfect balance between fun and safe. There are several factors to consider while selecting appropriate play sets for children of different ages, such as the child's:
Size
Physical ability
Auditory system
Mental acuity
Stimulation of senses
Balance
Spatial orientation
Gustatory system
Olfactory system
Proprioceptive development
Benefits of Age-Appropriate Play
By engaging kids of different ages and abilities, age-appropriate playground equipment offer the following benefits:
Physical Health
The NHS recommends that children should have at least 60 minutes of physical activity daily to build their muscles and bones. Thus, children must visit the playground daily and use playground equipment to enhance their fitness and strength. Doing so keeps kids healthy and prevents them from falling sick often.
Challenge
Fear of a complicated piece of equipment may cause children to abandon it, whereas one that provides no challenge becomes less engaging and is finally discarded. It is, therefore, critical to include age-appropriate playground equipment to keep different children interested, while also allowing them to develop their cognitive abilities.
Safety
Playgrounds should be enjoyable, and age-appropriate equipment is crucial for keeping children happy and engaged. A safe playground takes into account the height of the equipment for each child.  What is suitable for a 12-year-old may not be safe for a 2-year-old. Seating and standing heights differ for toddlers, pre-toddlers, and school-age children.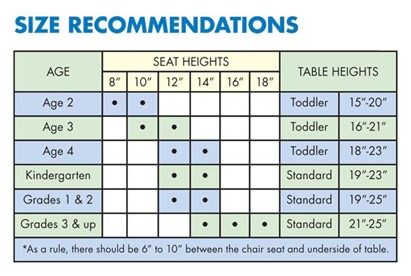 Appropriate Playground Equipment by Age Group
When selecting a play structure, one crucial factor is the age range of the children enjoying the equipment. The three age groups for which gear is typically designed are:
6 – 23 Months
Choose equipment that helps toddlers to exercise their new physical independence while they strive to explore their immediate environment with their senses. When picking material, ensure it is lightweight, low to the ground, and within their grasp. The exteriors should be soft, either foam or rubber wrapped. It is important to select equipment that allows them to crawl or move about comfortably.
Suitable playground equipment for children in this age group are:
Ramps
Swings with bucket seats
Slides of low height
Low crawl tunnels
2 – 5 Years
This preschool-level group is eager to attend and enjoy the play equipment. At this age, children attempt to imitate their elders. The play equipment should be physically challenging, while also being safe in height. Children in this age range begin to learn about playing in social groups. Choose play equipment that will encourage their creativity, while also strengthening their body. Sliding and climbing are popular activities among children in this age group.
Suitable playground equipment for children in this age group are:
Climbing structures
Playhouse
Spring riders
Ramps
5 – 12 Years
The school-age children are energetic and vibrant. They like more complicated play that provides mental and physical challenges to keep them engaged. Children in the group have learned social skills and are honing their gross and motor abilities, allowing them to incorporate various play equipment into enjoyable activities.
Suitable playground equipment for children in this age group are:
Spinners
Merry-go-rounds
Stairways
Vertical sliding poles
A playground is an excellent area for children to learn and develop fundamental skills. For their overall development and playground safety, age-appropriate equipment is a must. In addition, the age group of the users should be explicitly stated in the play areas, as the proper equipment is critical in helping children progress physically, cognitively, and socially.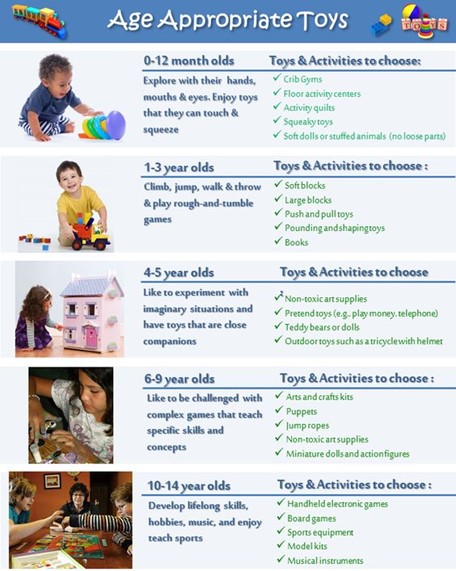 Image Source: https://pinterest.com/pin/562175965956621313/