Top Job Learning Simulator Games in 2023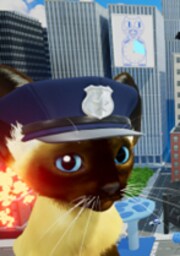 One of the biggest opportunities in this regard is edutainment, which is teaching through playing and entertainment. In fact, many games are designed to simulate a learning process while users play and enjoy a game. Video games have become a severe rival for other types of entertainment and gained a lot of attention, especially Gen Z.
With more than 1.3 billion people worldwide paying close attention to this growing trend, it's timely that we explore what edutainment is and also learn the benefits job-learning video games can have. In the end, you can be familiar with some of the best video games that simulate a job to learn.
What Is Edutainment?
The word edutainment has been created by combining two words:
As it comes from the name, edutainment refers to every tool that combines two fields of education and entertainment. It's also sometimes called Educational Entertainment.
It actually includes all the technologies, software products, and methods that use entertainment to educate people. It's great to educate through entertainment media because it makes education less boring to people, especially kids.
It seems that the word edutainment was first used by Walt Disney in 1954. Academics, businesses, politicians, governments, and other sectors in various forms use edutainment.
Here are some common types of educational entertainment:
Using Entertainment in Schools: Teachers can leverage the power of games, toys, media, and experiences in various combinations to educate and entertain their pupils. These approaches entertain as well as educate youngsters at the same time.
Video Games for Edutainment: Even outside of school, kids can play and learn at the same time. Thanks to the internet, there are countless simulation video games out there that will teach something when playing and enjoying. One type of these games focuses on simulating real jobs to improve your skills in a specific task. For example, farming, driving, home chores, and many other tasks can be taught using job simulation games.
Legos for Edutainment: Toys are another simple way to spice up a school day, just like games. Lego, a well-known construction toy that is enjoyed by both adults and children, are a famous example. Lego construction improves a kid's ingenuity, motor and engineering abilities, problem-solving, and spatial comprehension.
Advantages of Playing Job Learning Simulation Games
Learning simulation games are here to simulate a real job, task, theory, or fact through a game.
They are supposed to improve your skills and understanding in a specific field without any real-world repercussions and stress. They're actually "edutainment" tools that resemble real experiences without having to face the risks!
Here are some of the benefits of playing these games, especially for kids:
Interactive
In contrast to traditional lectures or hands-on training, games encourage the participant to participate actively in the learning process. Also, there is no "try, fail, learn" opportunities in traditional lectures. Learners will train their abilities to adjust to the real environment through simulations.
Learning new skills
Another obvious advantage of job simulator games is that they teach you new skills. There are numerous simulation games that are quite instructional. Try a simulator game if you choose to pursue a new interest or are eager to work in a certain profession. There will almost always be a simulation game for you, whether it's farming, landscaping, or home renovation.
Self-alignment
The instructor mostly sets the teaching in the traditional education system, whereas the learner sets games and simulations. This is a big difference in which learners adjust the game's pace to suit their personalities.
Standard scoring
When it comes to traditional education methods, it is exceedingly difficult to assess all pupils uniformly. Subjectivity is almost always present. Simulated learning enables better learner-to-learner evaluations by applying the rules to all participants equally.
Relaxation
Job simulation games are the most effortless means of learning. There is no stress of losing, so you can easily play it again and again. You should not do any physical activity, and you can simulate many types of jobs in your room.
Cost-effective
Simulations are considerably more cost-effective and widely accessible than instructor-led or workshop-style learning.
The Best Learning Simulator Games in 2023
Here are the top video games that you can learn how to do a task when playing them:
1.    Two Point Hospital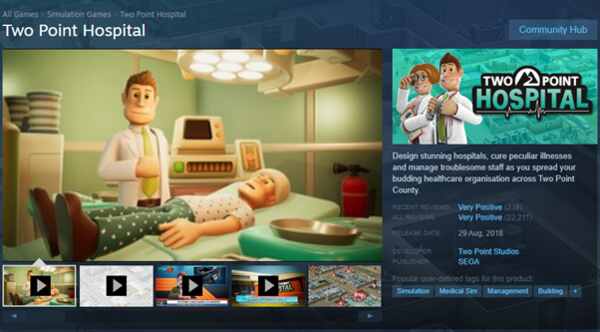 This one is available on PC, PS4, Nintendo Switch, and the internet.
It's your responsibility to ensure that Two Point County's new infirmary is up to par and prepared to deal with whatever unique illness the locals bring in, whether Floppy Discs, Cubism, or dreaded Night Fever! In this lighthearted hospital management game, you must ensure it is.
In this game, you'll learn:
Great management skills
Budget balancing
Being careful in your decisions
Working at maximum efficiency
Helpful info about the hospitals
2.    HEADLESS JEFF-3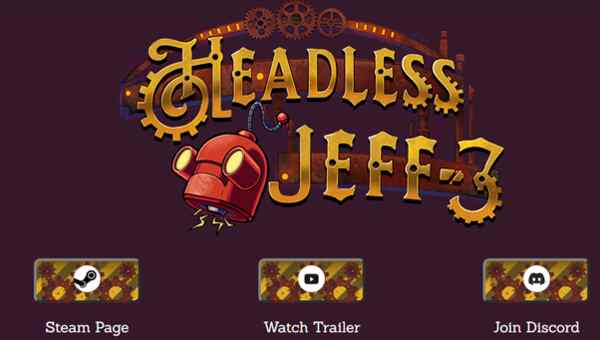 This is a second-person puzzle online game, and your mission is to reassemble the detached head of a robot back to its body.
In HEADLESS JEFF-3, you see the game space from the robot's head's eyes! In this game, you'll learn the following:
How to solve complex puzzles
Change your point of view to see the environment from a totally different perspective
Overcome difficult laws of physics
3.    Youtubers Life

Operating a YouTube channel used to be deemed non-commercial, but that still holds true today. You're placed in the modest shoes of a YouTuber with few basic tools who want to build a channel in Youtubers Life.
You are driven by subs and views, acquiring your arsenal of equipment to make better videos, gaining a following, and expanding your channel like genuine-life YouTubers. You must maintain a social life, educate yourself, and eventually hire people in addition to establishing a social media presence.
4.    Kitten'd

Kitten'd is something special for those who're interested in pets. This is a VR game that puts you in a room with very expensive and breakable objects. There are also lots of cute kittens that need your attention.
Actually, you have to feed them, clean their place, and make them happy. There are 28 levels in 4 different worlds.
You can just hang out with your pets in the sandbox world, which is totally new to gamers. This is really helpful for kids who need to learn how to take care of their objects and pets.
5.    BBQ Simulator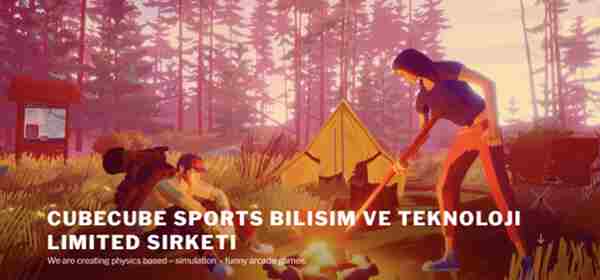 You can't find any game funnier than BBQ Simulator. As it comes from the name, in this game, you have to learn how to make a great barbecue. You can also learn about camping and other nature tasks. You can enjoy the game with up to 8 friends in the multiplayer mode and experience many things that would be difficult in the real world.
6.    Duct Tape Simulator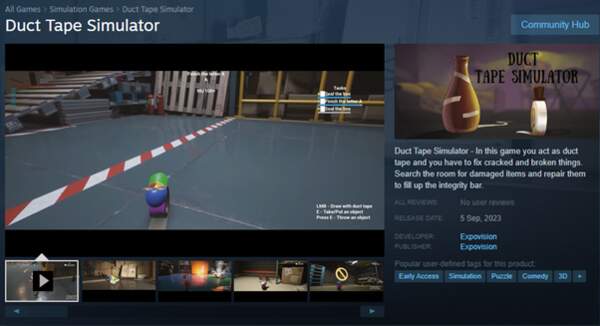 In Duct Tape Simulator, you'll act as duct tape, so you must learn how to fix cracked and broken objects. First, you have to search the room for damaged things, and then you need to repair them to score. This is great for teens to learn how to pull their weight in fixing things in their homes.
Conclusion
Learning simulators are great tools for every type of personality and people of different age groups. They're multi-purpose games that let you enjoy and learn at the same time. Try to search and find the game that perfectly matches your interests. You can also use these tools to improve your skills in many jobs.
Read about using technology to gamify fitness for kids.