How Technology is Reshaping the Global Online Education System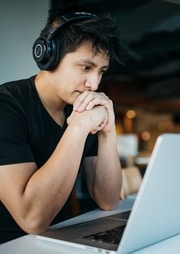 Technology is changing the dynamics of everything, including education. Although many people still rely on traditional methods of learning, but one cannot deny the importance and benefits of e-learning. Education system is revolutionized and now the online education systems are the platforms for the future.
Use of technology in the education system expands course offerings, experiences and learning materials. Virtual schools have increased the student's productivity, reduced the cost associated with the undergoing program. For example, now you can learn French just by attending online classes without being physically present in an actual classroom.
Online Learning Resources
There are some learning websites which demand a certain amount of money for subscription but still that amount is less than which you pay for a regular course. On the contrary, open educational resources and distance learning tools are also available.  These learning and research resources that reside in the public domain are freely available to anyone over the web.
For example, now the professors of Harvard are uploading lectures on different platforms. So today, Harvard is accessible to many people in a way no one would even have imagined 50 years ago. This advancement in education system and its accessibility is possible only because of technology.
Within all levels of education, blended learning programs are being used that combine online and face-to-face interaction. Students access online material outside the classroom as their homework and then apply this new knowledge in the classroom by engaging in creative discussions or group work projects. Even in a traditional classroom environment, technology is being used like showing videos or images on a particular topic to understand things better.
"As we continue our research, the best places for education will bring people, technology and space together in innovative ways. If you think of classrooms as places where knowledge gets created instead of consumed, they have similarities to innovation studios where flexibility is built in. More than ever, we are seeing the need for classrooms to become highly flexible spaces that support the new behaviours of learning that are the direct result of new knowledge." (universitybusiness.co.uk)
About Blended Learning (Video)

Technology in Education
Technology has made education accessible to everybody. Those who cannot afford proper schooling can learn the same things online. It also increases the productivity by providing the comfort of home; you do not have to go anywhere; you can learn whatever you want and whenever you want. It provides self-paced learning, when you enroll in a traditional college program, you will have to forget about work, hobbies and even family: Studying must be your priority.
This is why many students who have financial responsibilities or are single parents decide to leave their education. A self-paced system enables them to make progress with rhythm that suits them. If you have a day job, you can study at night. That is an advantage that traditional education system cannot beat. Because of this, the literacy rate has increased.
There is one more advantage of self-paced learning and that is, it increases the productivity of the learner. In a traditional classroom, all students are taught at a same pace but in online learning, one can acquire as much information as one wants according to his capabilities. In online learning, you are the master of your own education. As your interaction is with people with people across the globe, it widens your perspective. Being exposed to new ideas from professionals in other countries may spark creativity of your own.
The Online Classroom
This type of education has grown over the last few years and has experienced mainstream acceptance. With an online class, one gets to control learning environment and productivity which helps to develop a deeper understanding. New methods of learning provide them with options that suit them, not the other way round. It makes the education liberating, not limiting.
Globally, over 1.2 billion children are out of the classroom. Wang Tao, Vice President of Tencent Cloud and Tencent Education says that he believes that the integration of information technology in education will be further accelerated and that online education will eventually become an integral component of school education. The future of online education looks promising and opens education opportunities to a larger section of the population than ever before.
Lost Learning Time during the Covid Era, how worried should parents be?