Things Parents Can Do to Make YouTube More Kid-Friendly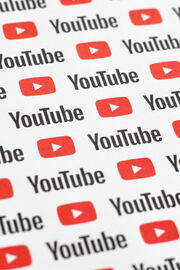 YouTube is one of the most popular online platforms, and it is used by people of all ages. While it can be an enjoyable experience for kids, there are also some risks involved with allowing young children to use this platform. That's why it's important for parents to take steps to make sure their children are having a safe and secure experience while using YouTube.
For those people who use Roku TV it is natural to want their children to watch YouTube Kids on Roku. Unfortunately, currently, Roku is not optimized to use the YouTube Kids app, but we have some tips for parents who want to make YouTube more kids-friendly.
Set Parental Control
With the Parental Control feature, parents can now create various rules and adjust the settings in their child's account, including which videos they can watch and which YouTube content should be blocked. Parental Control also allows parents to block certain channels and set time limits for watching YouTube videos.
Adjust Content Level
YouTube also allows you to adjust the content level for your child's account. This setting allows you to choose between "General Audience" and "Younger Audience", which will help filter out potentially mature or explicit content from appearing in their recommendations.
Monitor Their Activity
Parents should keep a close eye on what their children are viewing and interacting with on YouTube. This includes any comments they make, as well as the type of content they're consuming. Parents should also consider setting up an account specifically for their child to monitor their activity.
Teach About Safety and Online Etiquette
The more knowledge a child has about how to behave on the Internet, the easier it is for parents to control him or her. Parents should talk to their children about how to stay safe online, how to behave in certain circumstances, and whom to report if any problems occur. They should also teach them about online etiquette, such as not leaving mean comments or participating in Cyberbullying.
Discuss Advertisements
Many videos on YouTube are accompanied by advertisements, which can sometimes be inappropriate for children. Parents should talk to their children about this and explain why certain commercials may not be suitable for them. Even if you have an ad blocker installed or purchased a Premium subscription, not all ads can be blocked on YouTube. Some YouTubers insert ads in the middle of videos, and they may be not suitable for a younger audience. So you need to warn children about the content they may come across.
Use YouTube's Restricted Mode
YouTube's Restricted Mode is an optional setting that parents can use to help filter out potentially mature or inappropriate content. To enable it for your child's account, simply visit the "Restricted Mode" setting under your child's account settings.
Use Content Filtering
Another way to help ensure your child's safety on YouTube is to use a content filtering service. These services allow you to customize what types of videos and websites your child can access, which helps keep them from viewing potentially inappropriate or age-inappropriate content. Using such services allows one to up the security level and feel much less stressed.
Pause Watch History
You can also pause your child's watch history. To do this, simply visit the "History & Privacy" setting under your child's account settings and toggle the Pause Watch History option to "On". This will prevent any videos they watch from being stored in their search history. By pausing their watch history, you ensure that any recommendations YouTube provides them are based solely on the type of content that is appropriate for their age.
Disable Search
One of the surefire ways to make YouTube more kid-friendly is to disable the search feature altogether. To do this, simply visit the "Search & Discovery" setting under your child's account settings and toggle the Search option off. This will prevent them from seeing potentially mature or explicit content that may appear in search results.
Create Custom Playlists
Finally, you can also create custom playlists for your child to help keep their viewing experience kid-friendly. To do this, simply visit the "Playlist" setting under your child's account settings and click "Create Playlist". You can then add any videos that are appropriate for your child to watch.
These tips, combined with regular conversations with your child about YouTube safety, will help ensure that they have a safe and enjoyable experience using the platform. Remember, the most important thing is to empower them to make smart decisions while using YouTube.