5 Reasons Why Preschool Is Good For Your Child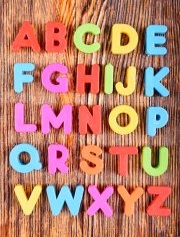 "Children must be taught how to think, not what to think." Margaret Mead.  Preschool is the first step to embarking on the journey of learning.  In easy language, preschool is learning before learning.  Here your little cotton balls know how to think and how to be respectful.
They also develop core skills like compromising, obedience, solving queries and many other core skills.
These are extremely important and act as a strong foundation for lifelong learning; you know learning never ends.
From small tasks like pouring their own juice into the bowls to bigger issues like making decisions- they learn and imbibe them all. So before looking for a preschool, you need to learn the importance of preschool.
So, let's start the discussion here to have a better understanding.
5 Reasons Why Preschools Are Good For Your Child
Are you ready to admit your kid to one of the reputable preschools? As a parent, you must know why preschool is good for your child.
1. Finding Answers To Numerous Questions
When your child turns 4 to 5, they have stepped into the world of questions. At each and every moment, they will encounter hundreds of questions. Some are jewels, you know; they stoop you down!
Their minds get flowed with numerous of them like:
Do birds Fly?
Do birds study like us?
Mam, I don't feel like counting anymore. Can I fly now?
Green sky and yellow mountains and fishes flying high…can I do it like that? Hm?
We don't like milk. Why do you enforce us all the time?
Do flowers sleep during the night when they are open all day?
We are matured enough, you told me the other day, then let us do whatever we like, mom?
There are more "inquisitive" and creative questions, but they open the press of logic and inquisitiveness. You can't face these missiles all the time. Why don't you direct them toward the preschool teachers? They are trained to handle them.
2. Preschool Will Prepare Children For Elementary Schools
Do you feel immensely bothered by your child's development of pre-maths and pre-literacy skills? You don't need to do so.
When you enrol your kid into some daycare preschool, your kid will automatically get exposed to the learning environment where they get the preparation to get into the elementary levels.
You know, the basics need to be strong, but if your child doesn't develop a sense of logic and understanding, he/she will not be able to cope with the stress of elementary mathematics and bigger challenges in life.
If you can not count properly, add or subtract, there is a high chance that you miserably fail in mathematics and other subjects developed around logic.
3. Social And Emotional Development
You know, your preschool helps your child develop the social and emotional aspects of your kids. While playing with their friends, they develop great virtues like sharing and caring.
They also explore their "self". Every day they learn new things and enrich their soft minds. They also develop their emotional self-right from such a lower age group.
You need to know some of the important components when you talk about child development. These components include:
Self-management.
Self-awareness.
Social awareness.
Relation skill and
Responsibility for decision-making.
When your kid starts developing themselves, they take their first step toward independence. That is a hundred folds better than asking mummy all the time. A great step, indeed! I hope you are getting some clarity on the importance of preschool in your child's life.
4. Develop Picture And Reading Skills
Children develop a lot of core skills like reading and drawing. In a quality daycare preschool, the teachers track important lessons to the kids on drawing pictures and reading.
A child develops emotion right from their infancy.
They are great thinkers during this age. When they learn painting, they develop a visual perception of something. This helps generate a self-opinion about anything.
If a child develops an opinion, it works to eliminate confusion and build self-confidence.
In addition, they develop their spatial intelligence (visualizing shapes in the eye of the mind). These are important in future work in maths, technology, science, engineering and visual arts.
5. Being Independent
It is said that a nation is called the best that provides and safeguards liberty and independence to its citizens. If you don't practice it, someday you will be under a despot.
This sense of liberty and independence must be developed from childhood. This is what is developed in a daycare preschool.
Such a massive idea should be developed right from the grassroots. In a daycare preschool, kids learn to make their own decisions. They practise it right through this age.
This, in turn, helps develop creativity, inquisitiveness, and inspire young minds to explore ideas. Independence is freeing oneself from the bondage of enclosed thoughts. This also helps your kid develop academically and socially.
Frequently Asked Questions
Here are some frequently asked questions that come in this kind of discussion. These are important in building a good idea on a subject:
Q1: What Are Preschool Activities?
There is a wide range of preschool activities that a kid goes through. They include color sorting letters, pillow jumping, connecting dots with letters, art projects, alphabet knockdown, crocodile roundabout, feather tip in salt tray writing, magic letter painting- and many more. These really help develop a good thought process.
Q2: What Is The Purpose Of The Preschool Curriculum?
The ultimate aim of the preschool curriculum is to understand and analyze how much young children learnt in academic domains. This helps in literacy, language, mathematics and science.
Q3: How Can Preschool Help To Learn Fun?
Preschool helps to make learning fun by Incorporating games, creating group time, being open to creativity, and breaking up lessons and other ways.
Conclusion
In conclusion, it can be said that preschools are a great way of getting your kid developed over time. With preschools, you provide your child with a solid platform where they develop a lot of their skills. These skills are highly important to learn the basics and create an ecosystem of further development. They offer great benefits to your child and pave the way toward holistic development.