Which States Are Doing to Fight Cyberbullying?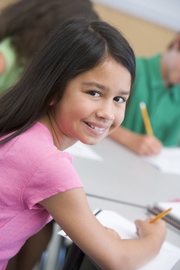 In many ways, the internet is a great learning tool and can be wonderful for connecting children with the rest of the world. Unfortunately, there is also plenty of inappropriate content, and online social networks can give other kids a forum for teasing and bullying.
Currently, there are only a few federal protections to keep minors safe online—the Children's Internet Protection Act (CIPA) and the Children's Online Privacy Protection Act (COPPA) being the most prominent.
The good news is, states have the power to rein in bullying and inappropriate interactions that happen in the digital sphere—and several are going above and beyond to keep kids safe online. Here's a closer look at which states are doing the most to keep their young residents protected while learning on the internet.
States Taking Action on Cyberbullying

Many states have implemented some combination of laws specifically addressing cyberbullying (at school and otherwise), online harassment, and texting inappropriate content (known as "sexting"). But nine states have doubled down on establishing protections for kids online:
Arkansas
Connecticut
Florida
Georgia
Kansas
Pennsylvania
South Dakota
Texas
Utah
These states have taken clear legislative action against both cyberbullying—bullying, belittling, or harassment that occurs via digital means like social media or texting—and inappropriate texting with minors.
Arkansas
Here, schools are required to institute and enforce anti-bullying policies. Schools must also offer group conflict resolution services for students and training for teachers to learn how to recognize bullying.
Connecticut
Is a leader when it comes to cyber-bullying policies and resources for students and teachers. In addition to the laws put in place by Arkansas, Connecticut school districts also have strategies for including parents of both the student who was bullied and the student(s) doing the bullying to ensure the safety of everyone involved. Texas also has a strict policy that covers all these bases, though protections for specific classes aren't clearly delineated.
Florida
This state includes a process for involving families in cyberbullying situations. It also requires districts to keep a list of programs that can offer training for school staff, parents, and students on how to identify and react to online harassment. Like Texas, specific groups aren't called out in the laws, but state-funded schools are still held to federal anti-discrimination rules.
Georgia
While the requirements in Georgia do not include training for school personnel, the state has implemented character education programs for all grade levels and includes off-campus cyberbullying directed toward students or school personnel in their laws and regulations.
Kansas
Laws in Kansas don't include off-campus incidents, but they do require training for educators and staff on navigating bullying situations. And Pennsylvania and Utah include everything except offering mental health support for students who have been bullied, even going so far as to require regular policy reviews and to involve families in policy creation, respectively.
South Dakota
South Dakota's laws focus on responding to bullying as it happens, and while there aren't plans in place for prevention or family involvement, the state does offer immunity for reporting bullying.
Additionally, all nine of these states have laws that directly address minors sending and receiving inappropriate content via text.
What Can Parents Do?
Regardless of what state you live in, there are some basic precautions you can take to keep kids safe online.
Educate yourself on what dangers are out there and how to identify them.
Figure out where your state stands on online privacy and safety for minors.
Monitor your children when they're using the internet, keep computers in common rooms, and set up restrictions to keep your kids off message boards, chat rooms, etc. until they're old enough to engage responsibly.
Last but not least, have a conversation with your children about the importance of being careful with personal information and the potential risks of being online.
Protecting Your Child from Cyberbullying: Tips for Single Parents