Smart Tips for Parents on Tech Gadgets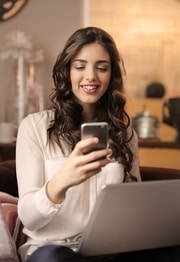 Ever since tech gadgets, particularly smartphones and tablets, have become part of our daily lives, the question of whether kids should use them or not is a growing debate. Many parents believe that technology is harmful to their health and studies. These concerns are valid if gadgets are provided to kids without parental guidance or are allowed to be used excessively.
Being born in a highly technological world, kids need to learn and cope with the digital trends that will help them in the near future. Moreover, smart gadgets have enabled parents to keep an eye on their children while not being around them. For instance, the hidden nanny cam can be monitored through your smartphones, which ensures the safety of your kid. 
Instead of focusing on the disadvantages of using tech gadgets, we should try using them for beneficial or educational purposes. Considering it a mere digital distraction may be short sighted. If used rightly, these resources can help kids develop intellectually.
Here are certain tips for you to make smartphones a source of learning for your kids:
Making it a Learning Tool:
To turn the smartphone into a learning tool for your child, all you need to do is to browse your apple or android app store. There are plenty of apps available for iPhone, iPad, Android phones and tablets, that can facilitate your kid's learning process and will stimulate their minds to work more efficiently.
For instance, there are apps for toddlers, where they can learn to tap and swipe things which cause moments of fishes, balloons or fruits, this does not only fascinate them, but it also improves their hand and eye coordination.
Likewise, there are applications available for kids of almost every age which can make them learn things in an engaging way. For example, learning games like hangman helps improve their general knowledge and their vocabulary too.
Sometimes it difficult to search for books in hard copy or they might be too expensive, but they are easily accessible on a phone. Reading books on pdf formats is not only cost-effective but also helps a kid to look for the meaning of difficult words simultaneously.
You will also find a number of YouTube channels for kids that help children learn poems, alphabets, and counting by using attractive and vibrant visuals. Without getting bored, your kids can continue learning multiple things in a more fun-filled way. It's a great tool for those who homeschool, your toddler or kids aged below 5. In addition, it works as a home tutor.
Explore smart speakers to engage kids with music and safe entertainment, as long as safe search settings and parental controls are in place.
Locating Your Kids and Staying Connected:
Tracking your kids' location has never been easier. Your kid's love for their phones makes sure they take it everywhere they go. Tracking tools can ease your efforts to track down their activities. You can always keep an eye on them without having to call or text them regularly.
By connecting your smartphone with your home security camera via the app, you can see your house and children from anywhere. It helps you to stay connected with them, even if you are held up in an afternoon meeting or in a traffic jam. You can monitor their activities know they are safe.
In case of any emergency or a suspicious situation, you can call a family friend to check up on them or even the police without endangering your kids' life.
Keeping kids off their smartphone or yours is a challenge for sure, but tech gadgets offer invaluable assistance in pointing them in the right direction when online or just playing games. From being a home tutor to a surveillance gadget, it serves many purposes.
It's important for kids to learn how to properly use and control the technology that becomes part of their everyday lives. Our digitized world is not going away. In order to adapt to the changing professional and educational trends, they should be given some exposure to smartphones or tablets with your guidance.
Instead of letting your kids be misguided by their friends or others with influence around them, teach them to use these tech gadgets in a proper way to enhance their learning process and to help keep them safe.
Do you have a Smart TV in your home?  Make sure it's set up safely including implementing parental controls available on Smart TV's.