PDF Editing Software for Students and Schools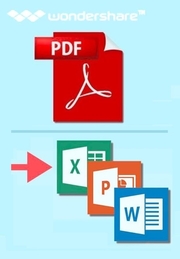 Free PDF readers are essential for any student or teacher, but these programs are very limited in their function. For those who want more control, PDFelement is PDF editing software available at a great discount for single students or entire schools in need of multiple licenses for educational purposes.
Let's face it, PDF's are awkward to work with but they offer much more security than a Word document, for example.  With the right PFD editing software program you can have the ability to do so much more with a PDF file.  For teachers, there is the need to create PDF's from Word or images in order to share them easily in Google Classroom.  PDF's are also the best way to post online and more safe when attaching in an email.
PDF Editing Software:
Using one of the top online PDF to word converters is ideal for editing worksheets and correcting mistakes with PDF's.  You simply open a PDF in the software and the text is editable within a text box.  The font size or style remains the same as you edit or you can change it to be larger or smaller.  You annotate PDF's, add new text to lengthen an existing file or remove words or an entire paragraph.
With the software you can also edit multiple PDF's at once, create brochures and gain exclusive access to hundreds of ready to use PDF forms and templates.
Create multiple document formats into PDF that students can view with a free PDF reader.  Scan documents, such as resource materials, and then edit them to suit your needs.  Open existing PDF files and edit text with a text box.  Delete or add text easily.  Convert PDF file's to Word, Excel, and PowerPoint or vice versa while retaining existing fonts.
PDF Integration in Word
PDFelement automatically works with Word so you can easily create a PDF file of your document with a couple of clicks.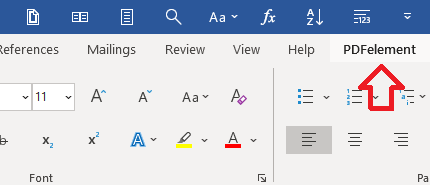 You will be able to save your PDF file to your computer or create and email instantly.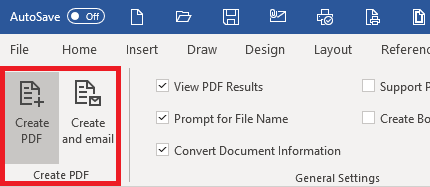 Do More with PDF Editing Software
Make comments on existing PDF's thanks to multiple tools that allow you to review markups easily within one view.
Gain feedback to help students or any reader view and expand on other commentator's remarks right on the PDF.
Get documents signed in PDF format, obtaining multiple signatures all parties needed to execute agreements automatically.
Take any non-fillable form created in Microsoft Word or Excel and turn it into a functional and editable PDF form, then revert it back to a secure PDF file.
Drag and drop features allow you create PDF's without having to duplicate your work.  You can also convert forms into a fillable document.
Quickly gather data from existing forms, whether they have been scanned or opened from already saved file formats.
Restrict access to your created of edited PDF's by requiring use to enter a password.  You can also set up permissions for printing, making copies or editing the PDF file.
Erase private information in your document including text or images.
This PDF editing software is Digital Signature friendly to ensure users can validate the contents of any legal or personal agreement.
PDF Editing Software for Business
It's not just students and educators that work regularly with PDF's.  These files are needed in business and all of the futures mentioned give the user complete control of a PDF file.   More advanced features for professionals are also included in the PDF editing software.
Enterprise-Grade PDF Capabilities
100% Compliance to PDF Standards
Flexible Deployment Options
Enterprise User Management